HAPPY NEW YEAR! Can you believe it is 2020?

Here is a round-up of this past year's 5 most-read and saved speech therapy posts here on the blog! Happy reading!

5. Using the Auditory Sandwich as a Language Intervention Tool: Have you heard of the "auditory sandwich"? It is a valuable strategy for those with hearing impairment. Discover what is it and how to use it!
4. How and Why to Teach Categories in Speech Therapy: Categorization is a common speech therapy goal. Why are they important? Learn the developmental order of categories and different ways to work on them!
3. Why You Should Be Using BOOM Cards in Speech Therapy: Looking to make your life simpler with no assembling and carrying around activities? Try digital resources! Boom cards are a great addition to your speech therapy toolbox! Discover what they are and how to use them.
2. 12 Ways to Use Mr Potato Head in Speech Therapy: Mr. Potato Head is a smart addition to your speech therapy room. This toy is a fan favorite because it's a crowd-pleaser and is so versatile! Read 12 speech and language goals to target with this toy!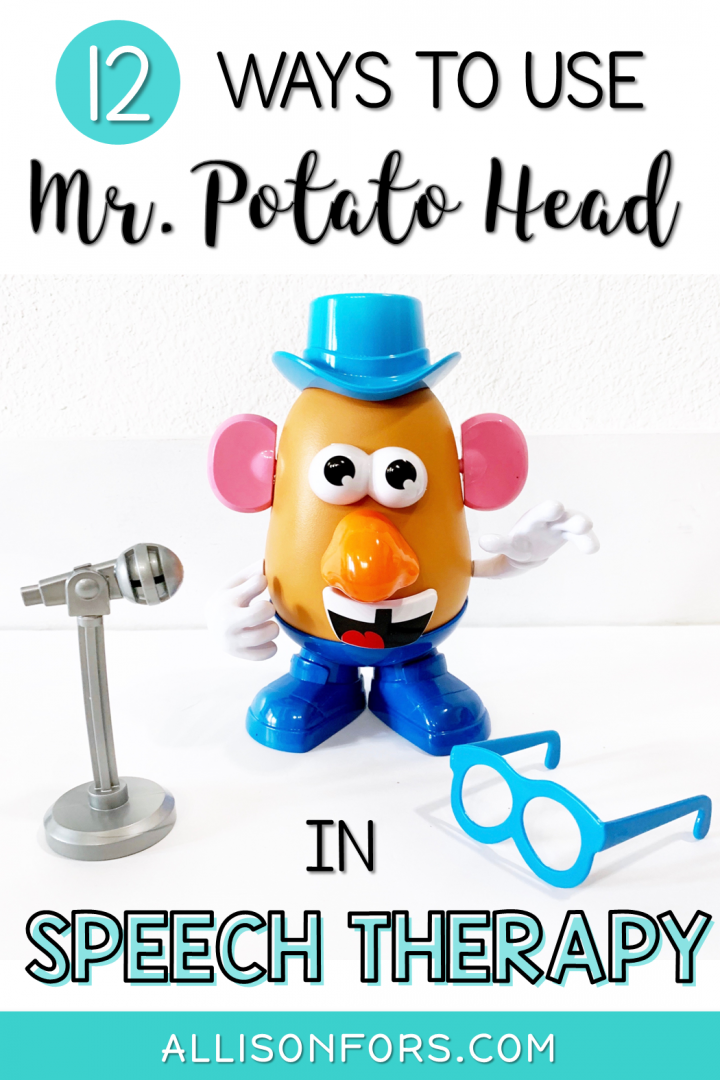 1. Preschool Must-Haves for Speech Therapy: Do you work with preschool-aged kids in language intervention? Discover must-have toys and activities to use in speech therapy! I compiled a list of my must-have, go-to resources for this population broken into 5 categories: pretend play, basic toys, sensory play, games, and books.




If you enjoyed these speech therapy posts, please share it! Follow my blog with Bloglovin